Boho Wood and Acrylic Collection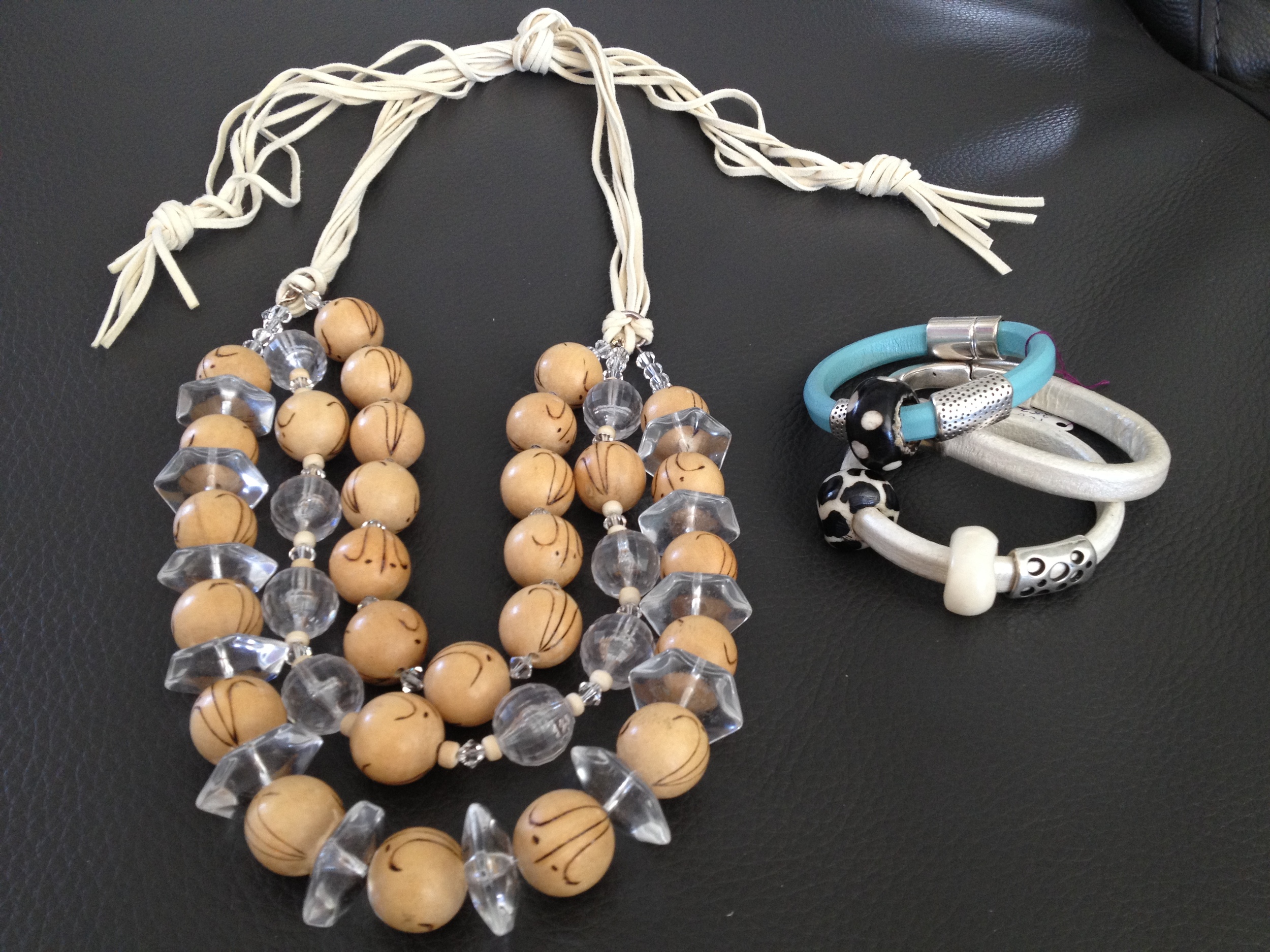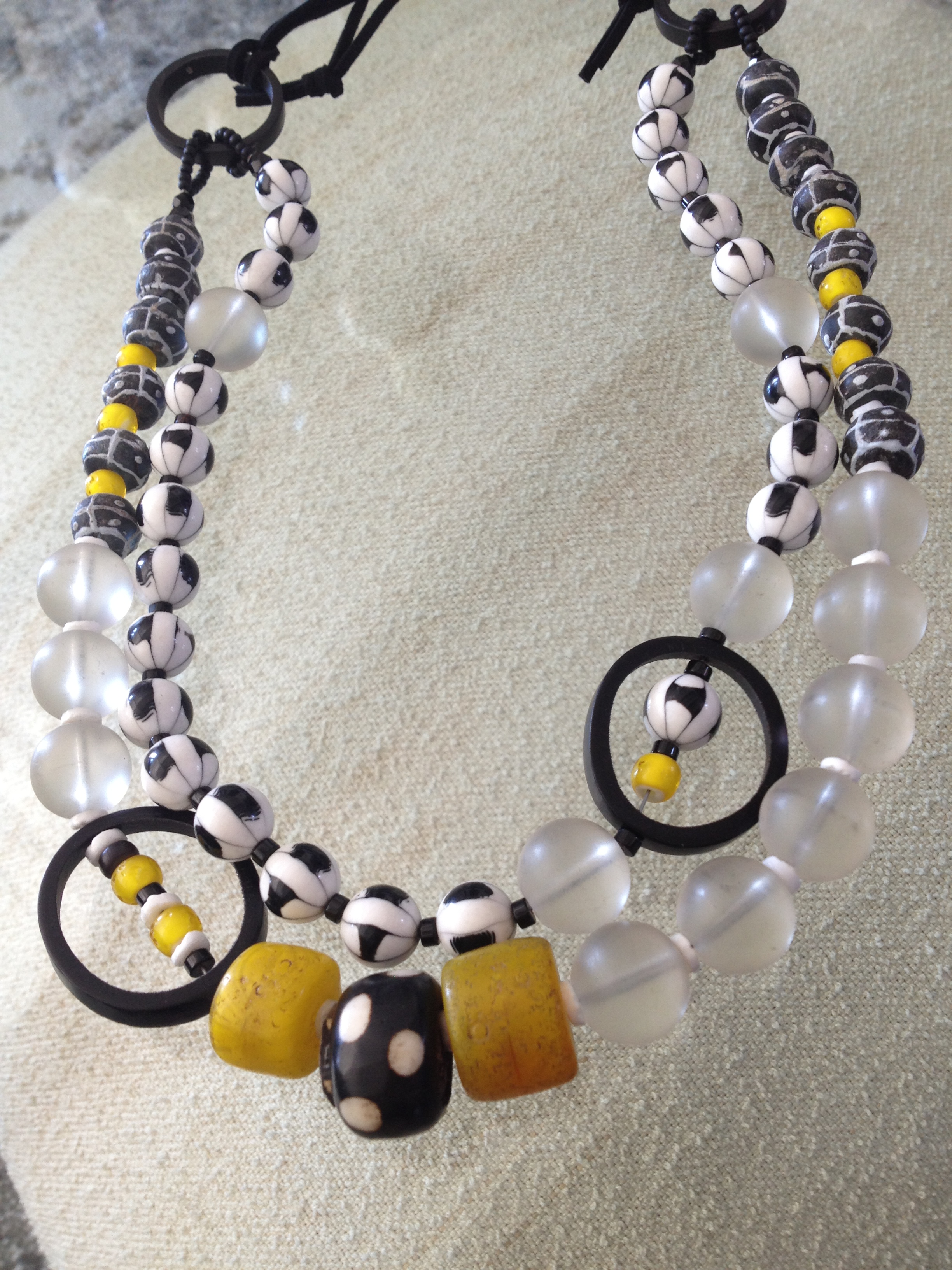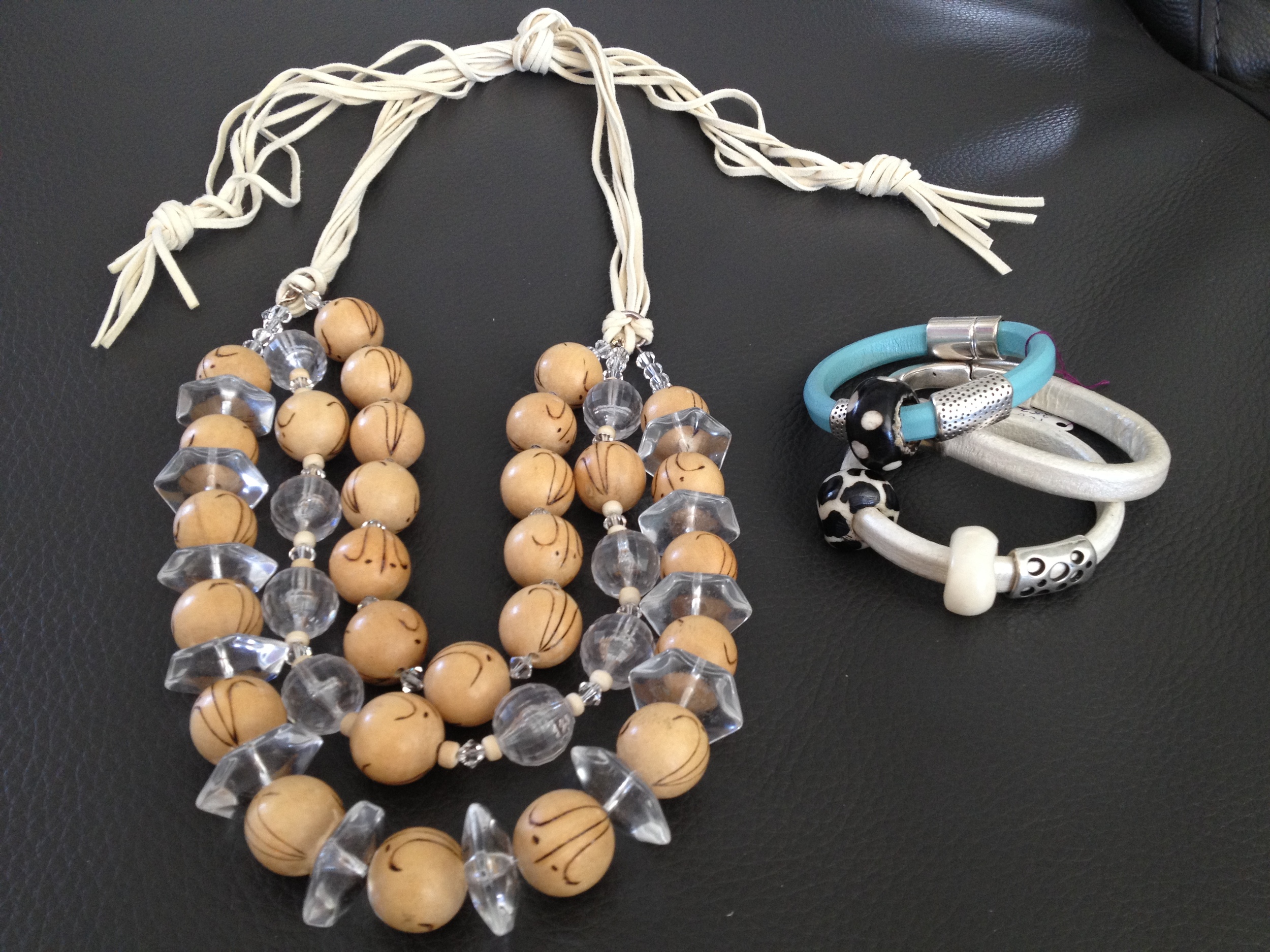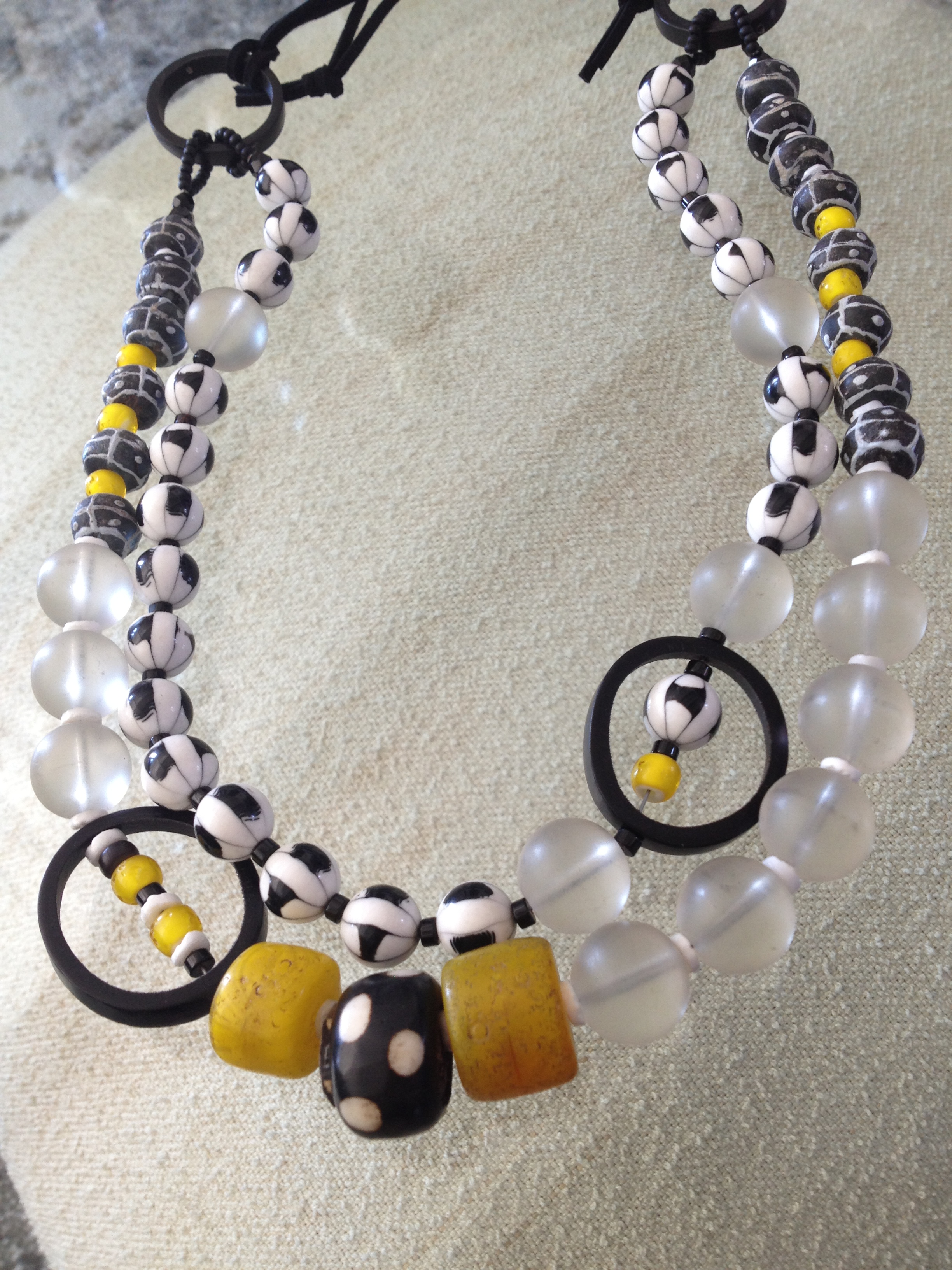 Boho Wood and Acrylic Collection
Boho Chic is IN!
Long or short and a little of both. Great for layering or to wear alone.
PC835- Large seeds and wood layered together with long black suede. Adjustable 40+ inches
PC491- Wood and acrylic beads layered with long natural suede. Adjustable 44+ inches
PC345- Black, white and yellow - Acrylic, African trade beads, batik bone, frosted glass and crystal layered together with black suede. Adjustable 30+ inches
Bracelets are sold on another listing.